Welcome to Metro
Movers, The Valley's
Best Moving Company!
Affordable, reputable movers you
can trust since 1982.
Metro Movers Has Achieved An A+ Rating from The BBB Every Year Since 1985!
Residential
Metro Movers has been helping families relocate since 1982 and pride ourselves on honest, dependable service. Whenever we help a family move, we treat their belongings as if they were our own.
Commercial
Metro Movers has been moving Phoenix businesses since 1982. Throughout that time, we have developed our personnel and continuously upgraded our equipment, technology and systems. Today, we are proud to offer you a wide range of some of the best resources in the business.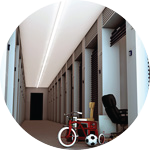 Storage
Here at Metro Movers we provide the customized storage flexibility to meet every need. This is just a small example of what you can expect.
Call our main office now for a free estimate: (602) 242-1160
Moving Company In Phoenix, AZ
Welcome to Metro Movers! We are a family owned business, which started right here in Phoenix in 1982. In the more than thirty years of moving Arizona, we have built our business with the customer in mind and take pride in the quality of our service. Our company is annually voted as one of Arizona's best relocation companies, according to The Business Journal's Book of Lists and AZ Business Magazine's Ranking Arizona. We are Licensed, Bonded, Insured and members of the American Moving and Storage Association and the Better Business Bureau with no unresolved claims in over 30 years. We hold an A+ RATING which is the HIGHEST RATING given by the BBB
"Your team did an awesome job and I am very pleased with the move. Your office staff took very good care of us and the foreman was experienced, professional and just a super person. Although this move was a tough one, your team made the move progress smoothly! All of your employees are a credit to Metro Movers!"

− John S.
"Our recent move from Phoenix to Cottonwood, AZ went very smoothly. Our special thanks to the crew. They were on time, very courteous, efficient and careful. Thanks also to the office staff for walking us through the process and the confirmation phone calls. We could not have asked for a better move to our new home. The entire process was a good experience during a stressful time."

− Leslie & Brenda Allison
"The movers arrived early, which was perfect! This was our third move with Metro Movers and it was just as smooth and efficient as the moves prior. Thank you for taking care of us. We appreciate the (GREAT) service! Thanks again!"

− Kevin S.
"We couldn't have been happier with our moving experience. The crew was very professional, courteous and quick. We will refer all of our friends and family to Metro Movers!"

− Dale Falk
"We were very pleased with our move and your services. This was our second move with Metro Movers in 8 months and we will use you again for future moves. We were having a very difficult time and had to cancel twice before we could finally get the right closing date. Your staff was extremely understanding and compassionate and on a late Friday morning they were able to reschedule us for Saturday. Thank you so much for the pleasant and professional experience."

− Shannon B.